Emphasis on Education and Up to Date Practices
The esteemed team at Eye Candy has a passion that has fueled hours upon hours of advanced training and education to ensure we help better serve as your guide throughout your journey of aesthetic rejuvenation. Prioritizing safety, our injectors continually research and invest in the knowledge gained around the world within the field of facial aesthetics. We host quarterly "model-days" to remain connected as a team ensuring that we are identical with our techniques and expected results. Spending time at world renowned conferences such as AMWC in Monte Carlo, Monaco, have enriched our craft of providing soft, natural results.
Our Mission
We believe that there is an art to ageing. It's not about looking artificially young, frozen, or puffy but instead it's about softening certain movements, prevention, and lift all while developing a trust together to support you on your journey of looking naturally fabulous at every stage of life. Rested and youthful and still you.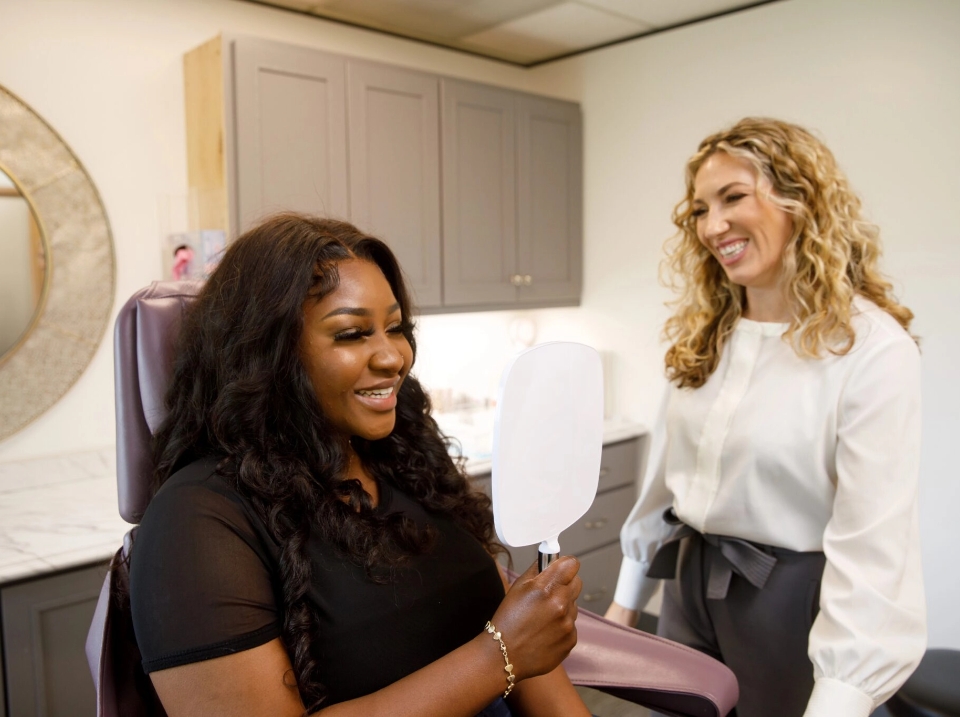 Two Week Follow-Up Visit
At Eye Candy, we know our Botox, Xeomin and Dysport. However, we are still learning about your muscles and individuality with your facial anatomy. Therefore, we believe in starting small and adding more as needed. We plan a two week follow up visit for each new client which allows us to assess your treatment results and add more if needed. Because of this teamwork and attention to detail we can develop your perfect "recipe" providing consistent, natural results without the chance of looking overdone or causing heaviness.