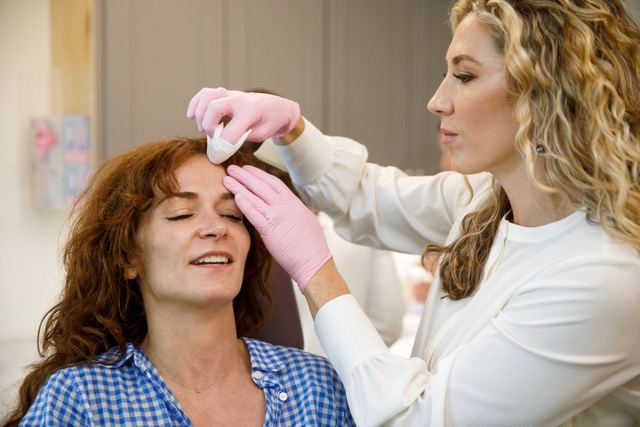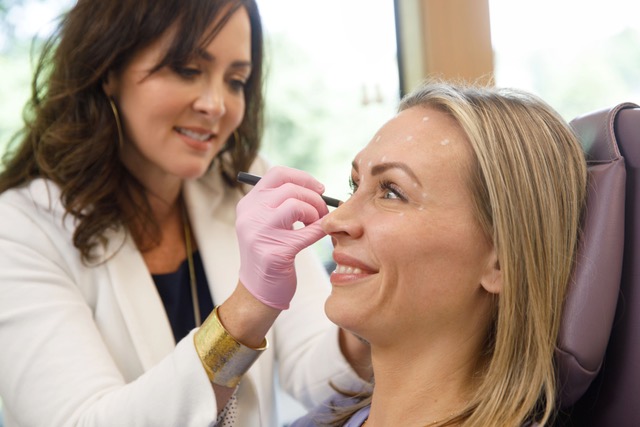 Biostimulation
Hyperdilute Radiesse is simply Radiesse that is thinned out with a mixture of saline and lidocaine then layered smoothly under skin with a cannula, acting as a skin rejuvenation treatment rather than a volumizer for the lower face, neck, and decolletage.
Unlike dermal fillers that restore lost volume, Hyperdilute Radiesse acts as a collagen stimulator and is comprised of calcium hydroxylapatite (CaHA) microspheres suspended in a water gel. Once layered under the dermis, the CaHA microspheres dissolve and stimulate new collagen growth for firmer, smoother slightly thicker skin which address a wider range of aesthetic concerns including crepiness, skin laxity, necklace lines and sagginess.
Once Hyperdilute Radiesse is injected, new collagen begins to be stimulated, resulting in gradual improvements to the look and feel of your skin as early as four weeks after your treatment. Between weeks 4-8 we repeat the procedure. Results typically peak at month 4 and stability is achieved at month 9. To maintain your youthful results, it is recommended to repeat one treatment every 18-24 months.
Book Now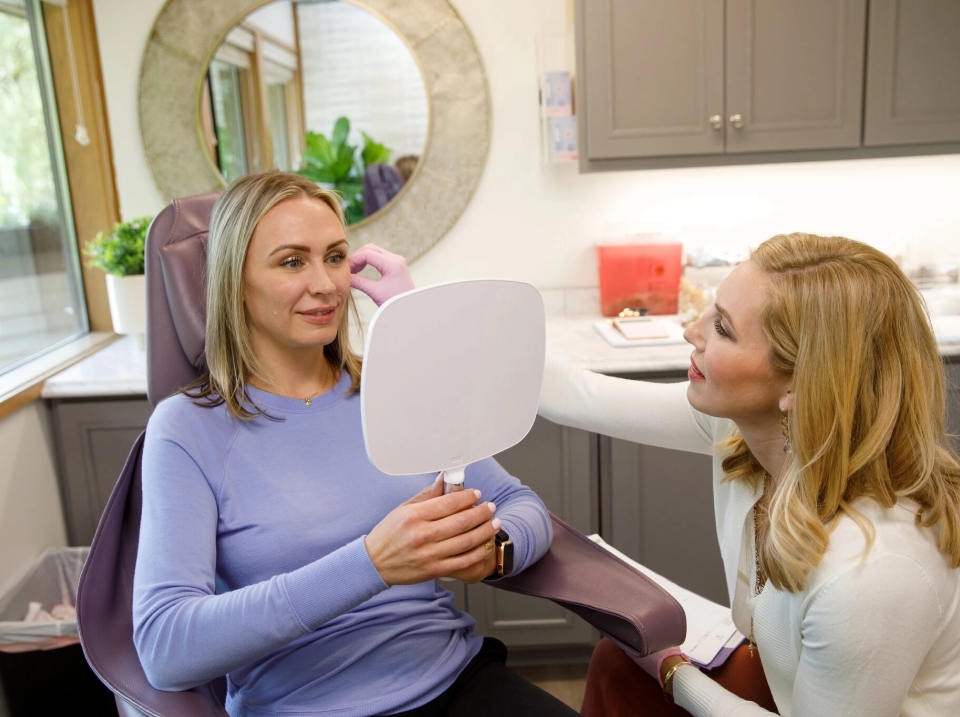 Dermal Fillers
A NEEDLE-FREE TREATMENT
One of the key signs of aging is volume loss in the face, neck, and hands. Filler can help rejuvenate, correct volume loss, add contour as well as lift and improve other areas of your face. Our team at Eye Candy utilizes our experience and ongoing research to create a long-term custom treatment plan to help you achieve your goals. We believe in safety above all else and inject with a needle-free technique for most areas. This process helps minimize downtime by decreasing the risk of bruising. Above all else, this technique helps ensure your safety by minimizing the chance of adverse events.
Book Now
Varrious Applications
Enhancing your lips with a hydrated softness
Sculpting a youthful definition in the face
Chiseling a strong, defined jawline
Softening certain muscle movements to prevent lines on the face
Elevating brows for a rested look
Softening the frown line for an approachable look
Relaxing the jaw muscle for relief from TMJ or jaw pain
Weakening the jaw muscle to slim the lower face
Weakening the jaw muscle to slim the lower face
Firming and tightening the skin to the neck and lower face without adding volume
Providing volume to the back of our hands, lessening the visibility of veins and tendons
CONNECT WITH JAIME TO SCHEDULE YOUR COMPLIMENTARY CONSULT. FOR A FASTER RESPONSE, PLEASE TEXT JAIME AT (425) 466-8089.